Archer Ariana Nur Dania Qualifies For Paris Olympics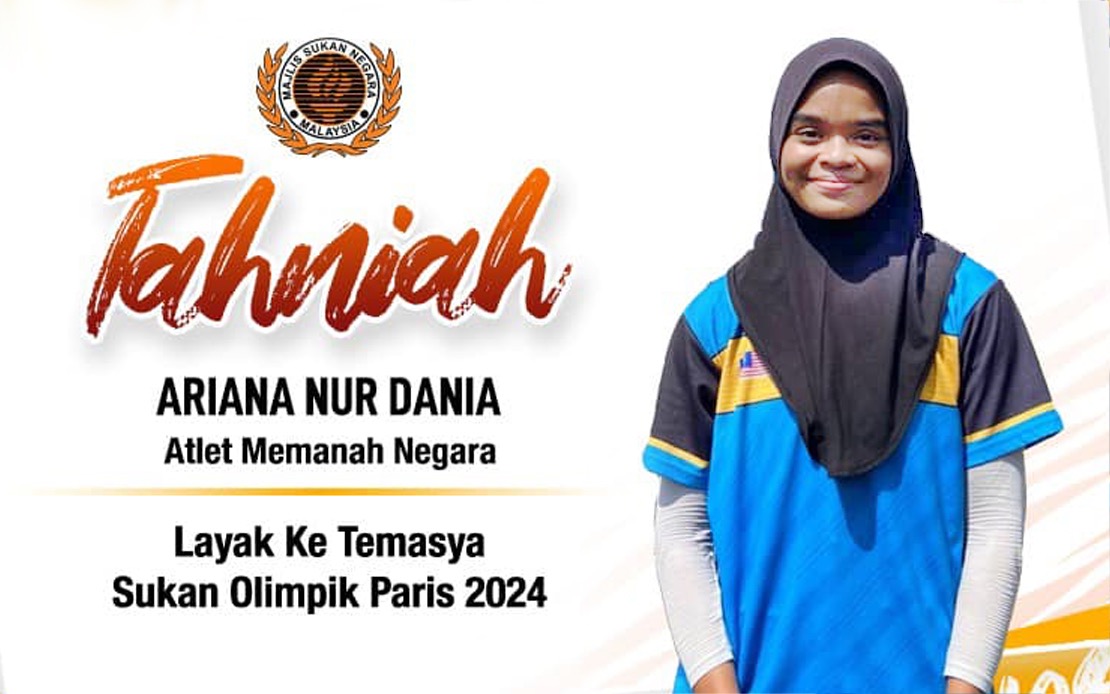 Majlis Sukan Negara Malaysia fb
KUALA LUMPUR, Nov 11 (Bernama) -- National recurve archer Ariana Nur Dania Mohamad Zairi has qualified for the 2024 Paris Olympics.
National Archery Association of Malaysia (NAAM) president, Datuk Abdul Hamid Hasan confirmed this after the 18-year-old showcased an impressive performance, successfully advancing to the final of the Asian Continental Championship in Bangkok today.
He said Ariana Nur Dania, in the final, proved herself to be in a class of her own after securing victory against Uzbekistan's Ziyodakhon Abdusattorova with a score of 7-3 to claim the gold medal in the women's 70-metres recurve event.
"I can confirm that she is eligible to represent the country there (Paris)," he said briefly.
The competition format allows the top two archers from the championship to qualify for the Paris Olympics.
Ariana Nur Dania will be the fourth Malaysian representative at the most prestigious multi-sports event. The other national athletes who have qualified for Paris 2024 are Bertrand Rhodict Lises (diving), Nur Shazrin Latif (sailing), and Johnathan Wong (shooting).