Athletes From Judo And Athletics Receive Special Excellence Awards From Mab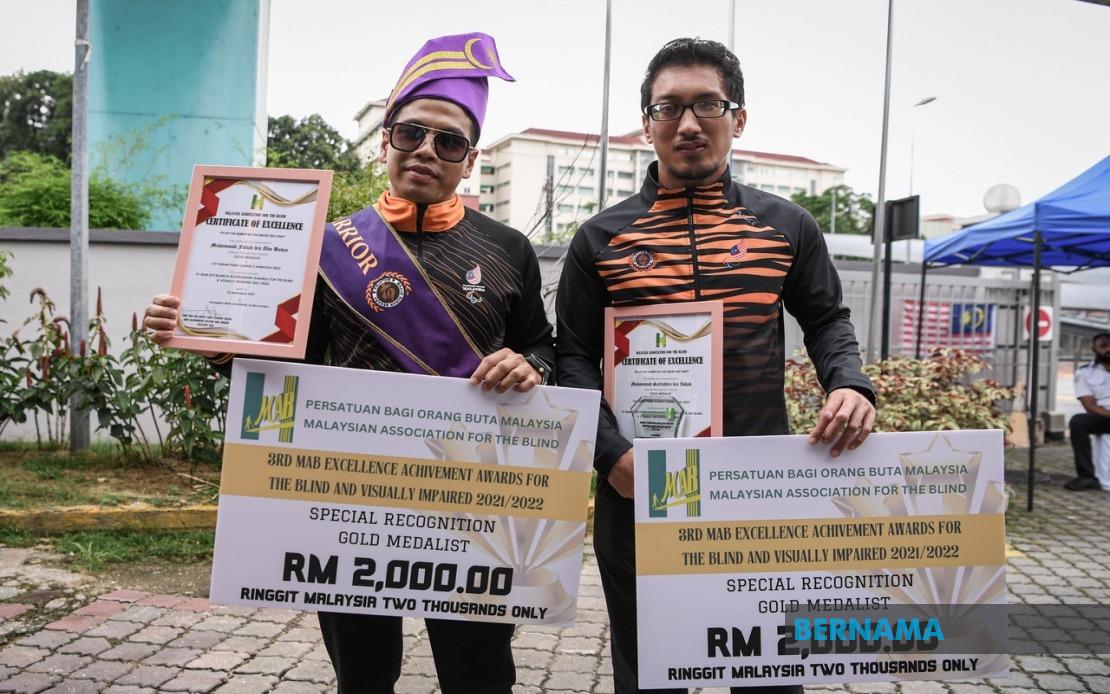 KUALA LUMPUR, Sept 23 (Bernama) -- Two National Para athletes received Special Appreciation Awards from the Malaysian Association for the Blind (MAB) today for their excellence in their respective sports at the 2023 ASEAN Para Games in Cambodia last June.
The awards were presented to Mohammad Saifuddin Ishak from athletics and judo exponent Muhammad Fatah Abu Bakar who received RM2,000 cash, a trophy and certificate from the Social Welfare Department's Development of People with Disabilities Department director Zuhami Omar at the MAB 2021/2022 Excellence Achievement Awards, here today.
Mohamad Saifuddin excelled in the men's T11-12 long jump while Muhammad Fatah triumphed in the men's J2 Class (73kg) judo competition.
Mohamad Saifuddin, 31, when met by Bernama said he would like to dedicate the award to his wife and family who were always assisting and supporting him since his involvement in the sport for more than 10 years.
"I have won several gold medals for Malaysia in major tournaments but this is the first time my contributions have been recognised and rewarded by MAB. This will certainly serve as an inspiration for me to achieve better results although it will always be a big challenge.
Muhammad Fatah, 37, meanwhile, said he did not expect to be selected to receive the award but have been recognised as the recipient would further inspire him to try harder.
"May this award serve as the beginning for a prosperous development of judo in the country," said the judo exponent from Kuala Pilah, Negeri Sembilan.
Apart from Mohammad Saifuddin and Muhammad Fatah, 17 others with special needs who excelled in their respective fields were rewarded at the ceremony, namely Academic Achievement Award, Entrepreneur Achievement Award, Music Achievement Awards and Community Recognition Awards.
-- BERNAMA