Sea Amateur Golf Team C'ship: Jing Xuen Swings Her Way Into Third Spot In Santi Cup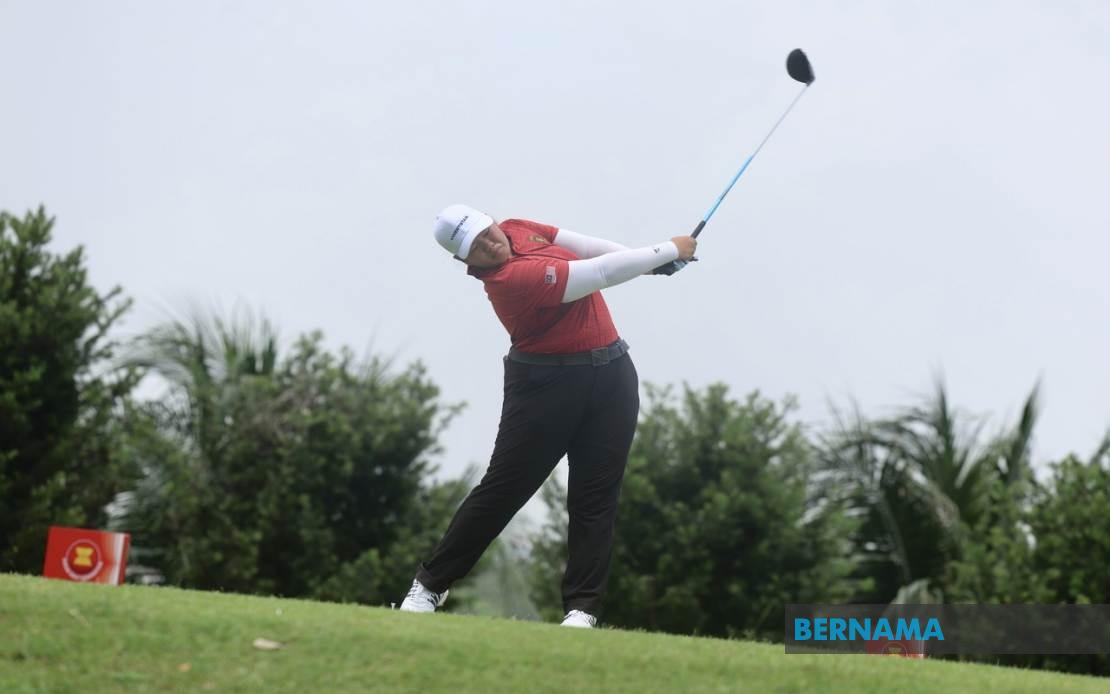 SERI KEMBANGAN, Aug 24 (Bernama) -- Teenage Ng Jing Xuen was far from pleased despite finishing third in the individual event of the 12th Santi Cup at the South East Asian (SEA) Amateur Golf Team Championship held at the Mines Resort and Golf Club here today.
The 2023 Cambodia SEA Games gold medallist carded a four-day total of one-under 283 (72-71-67-73) to finish behind Thailand's Suvichaya Vinijchaitam, who emerged as champion with a five-under 279 total, and Hong Kong's Sophie Han, who finished second with a two-under 282 total.
The 15-year-old Jing Xuen, however, can stand tall after helping the women's team, also comprising Charlayne Chong and Wang Xin Yao, to emerge as bronze medallist in the 12th Santi Cup with a total of 578 points.
"I was a bit shocked because I thought I finished fourth but it turned out I was third, but I am not really happy with my game today. I could have done much better, so I hope next time I can be more calm and cautious with the layout.
"I didnt have any expectations (for this tournament)…. so, just enjoy my game and follow the game plan. I took it shot by shot … overall, I am happy we got third," she told Bernama today.
Meanwhile, Malcolm Ting could only finish in eighth spot after carding a four-day total of par-284 (68-69-75-72) in the individual event of the 60th Putra Cup at the same tournament.
The 2023 SEA Games silver medallist was disappointed with his less than encouraging performance in his second appearance at the Putra Cup after the Hanoi edition in Vietnam in 2019.
"(The) First two days were good but the last two weren't... lost a little bit (of sharpness) in the shots and putts. I am a little bit disappointed but I will be turning pro, so I think this will be my last Putra Cup outing.
"I need to 'fix' my errors as I think I am ready to turn professional. But I still have to work harder on my short game to be even better," he said.
Malcolm, Nateeshvar Anatha Ganesh, Anson Yeo and Zia Iqmal Abdul Rashid finished fifth out of nine countries in the men's Putra Cup team event.
The SEA Amateur Golf Team Championship sees the golfers contending for the the 60th Putra Cup, 14th Lion City Cup, 12th Santi Cup and 8th Kartini Cup.
-- BERNAMA