Para Athletes Set To Redeem Sea Games Disappointment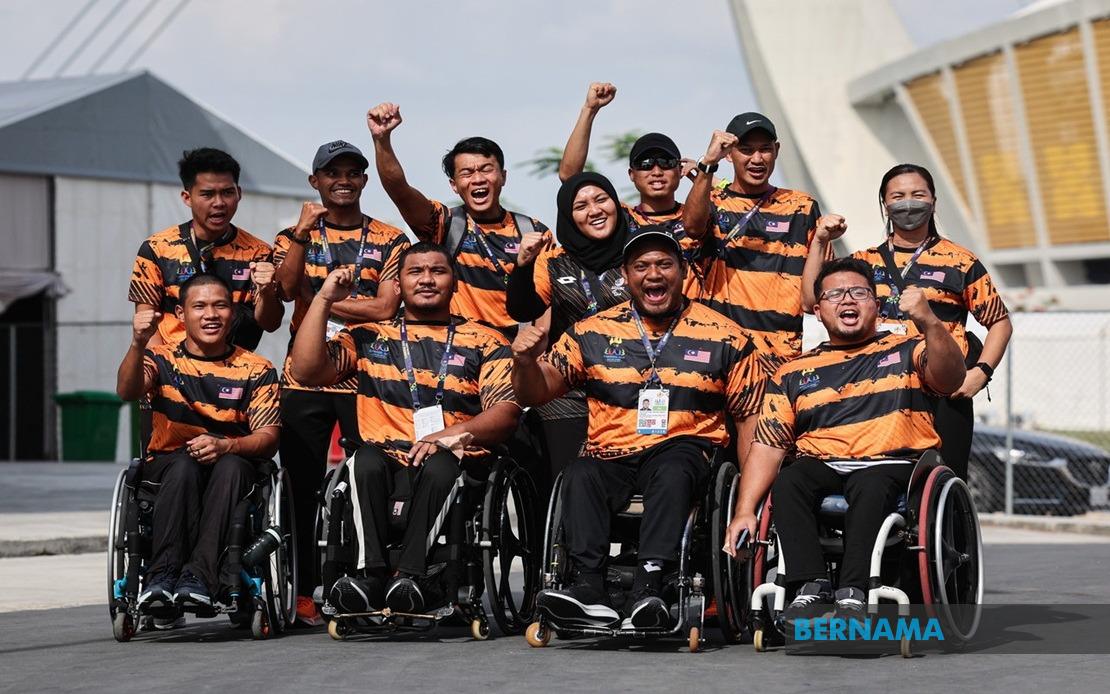 From Farah Najihah Zuraimi
PHNOM PENH, June 2 (Bernama) -- Para athletes are eager to shine when the 2023 ASEAN Para Games (APG) raise its curtain here tomorrow.
After the disappointing performance of the country's contingent at the recently-concluded SEA Games, the para athletes are expected to redeem the country's image at the sporting event for the disabled that will last until June 9.
The absence of three national champions, namely Datuk Mohd Latif Romly (T20 long jump), Muhammad Ziyad Zolkefli (F20 shot put) and badminton athlete Cheah Liek Hou will not dampen the spirit of the national contingent that came here with the target of 33 golds, 51 silvers and 58 bronzes.
The Paralympic Council Malaysia (PCM) is also taking a safe approach when aiming for a lower gold medal compared to the achievement in Solo, Indonesia last year, where they returned home with a 36-20-13 medal haul and ended the campaign in fourth position.
The national contingent to the 12th edition of the APG will comprise 144 athletes, with 62 of them, or 43 per cent, making their debut. This will certainly make the sports fans wonder whether the target can be achieved.
It is more worrying when the host here did not include 10 events from two sports namely archery and wheelchair tennis which could contribute at least three golds to the national contingent.
Therefore, sports that are considered as a gold mine for the country such as athletics and swimming must be performed with a high fighting spirit to ensure they do even better in Cambodia or Malaysia will be let down once again.
In Phnom Penh, the Malaysian contingent will compete in 13 out of the 14 sports to be contested in Cambodia, including one demonstration sport, namely e-sports.
Of the total, Malaysia will compete in 153 events, or 35.66 per cent, of the 429 contested.
The 13 sports are athletics, badminton, boccia, chess, blind football, cerebral palsy football, goalball, judo, powerlifting, swimming, wheelchair tennis, wheelchair basketball and e-sports.
Malaysia emerged as the overall champion of the APG only once, when it hosted the inaugural edition in Kuala Lumpur in 2001, which saw the national contingent won 143 golds, 136 silvers and 92 bronzes.
As such, this 'extraordinary' contingent needs to be ready to send an early warning on the first day of the biennial games tomorrow to be seen as the main challengers capable of bringing medals to their beloved country and cannot be taken lightly by opponents.
At the 2023 SEA Games in Cambodia, which ended on May 17, Malaysia returned home with 34 golds, 45 silvers and 96 bronzes, failing to meet the 40-gold target.
-- BERNAMA