Blame it on me not the players - Pan Gon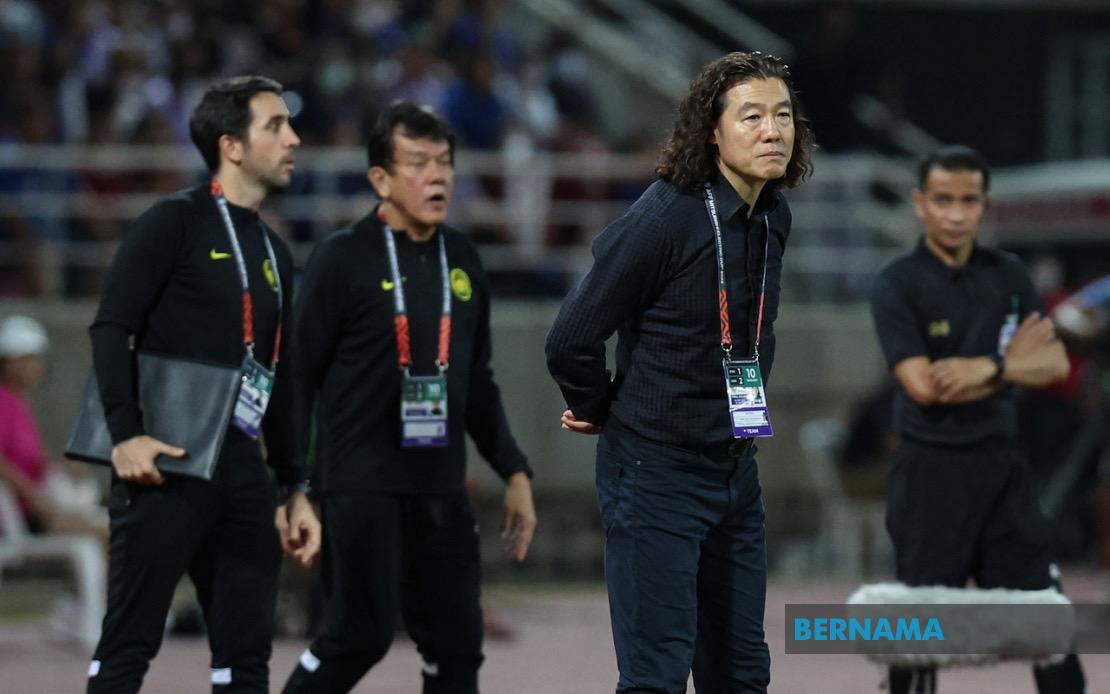 PATHUM THANI (Thailand), Jan 10 (Bernama) -- National head coach Kim Pan Gon apologised to all Malaysians for failing to lead the Harimau Malaya to the 2022 ASEAN Football Federation (AFF) Cup final after losing 0-3 against defending champions Thailand here, tonight.
The South Korean coach apologised for not being able to bring cheers to national football fans and asked all parties not to blame his players for the defeat in the second leg semi-final at the Thammasat Stadium.
He said that if there is a problem that leads to the defeat of the national team, it should be directed to him as an individual who is fully responsible.
"I have zero complaints and regrets, what my players had done tonight - they were running like dog, they followed my instructions, they fought until the end.
"All related to problems are from my side (because) all tactical, line-up and strategy that was mine, not the player….any decision is my decision, you can blame me and you can attack me (but) not the players," he said during a post-match press conference here, tonight.
Tonight's victory allowed Thailand to advance to the final on a 3-1 aggregate and will face two-time champions Vietnam in Hanoi this Friday before playing at home next Monday.
Meanwhile, Thailand head coach Alexandre Polking summed up the two semi-final matches that the War Elephants went through to reach the final as amazing.
"Two fantastic semi-finals but I believe the match in Malaysia was the better one for us than today. Overall, these two games are better than the group stage.
"We got the goals we needed but it was a tough match especially in the first half. But they couldn't create chances because we defended well. We knew we couldn't let them get a goal here," said the 46-year-old coach.
Tonight's victory ended Thailand's winless record against Malaysia after six matches since 2018.
Thailand is the most successful team in the AFF Cup campaign since the inaugural event in 1996 after they emerged champions six times after appearing in nine previous editions of the final.
-- BERNAMA