Over 55,000 local fans flood Bukit Jalil to cheer Malaysia in Group B decider against Singapore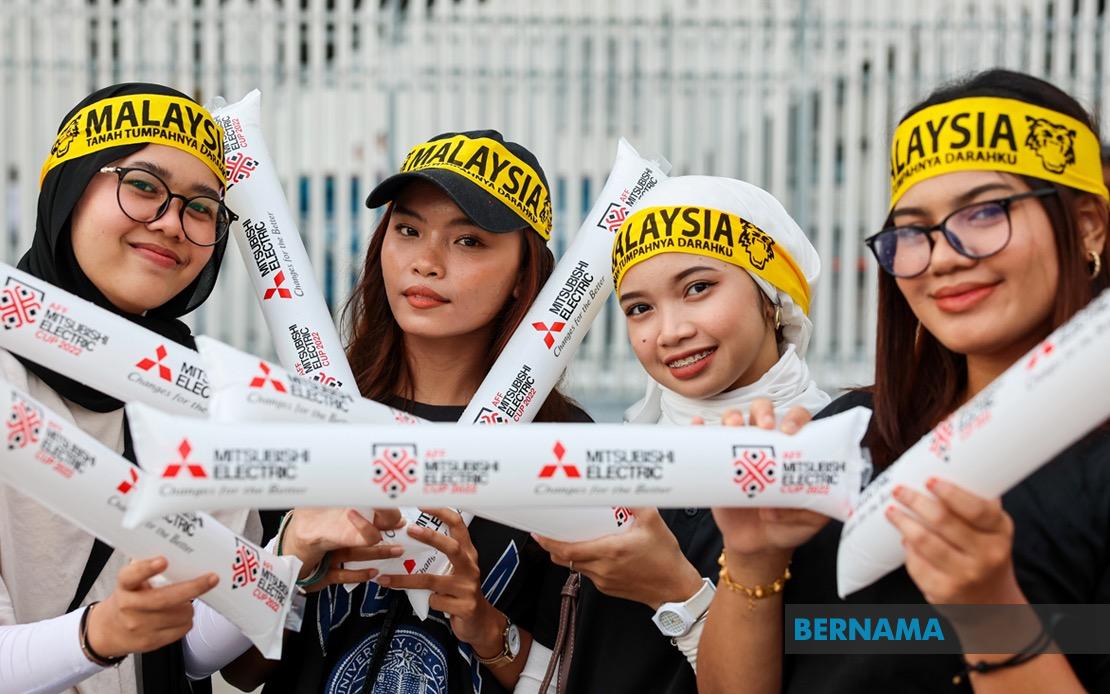 KUALA LUMPUR, Jan 3 (Bernama) -- Judging by the over 55,000 tickets snapped up for tonight's 2022 ASEAN Football Federation (AFF) Cup Group B decider between Malaysia and Singapore, it's clear that local Harimau Malaya fans are hoping that the home team will emerge victorious at National Stadium, Bukit Jalil and qualify for the semifinals.
The Football Association of Malaysia (FAM) posted on its Facebook page that 56,742 tickets were sold for the Causeway Derby as of 5 pm, surpassing the record 29,961 fans who watched Malaysia trounce Laos 3-0 on Dec 24.
Checks by Bernama at 5 pm revealed that rain did not deter fans from showing up at the stadium grounds after the gates opened at 4pm, and many of them were seeking shelter at the covered pedestrian area leading to the stadium itself.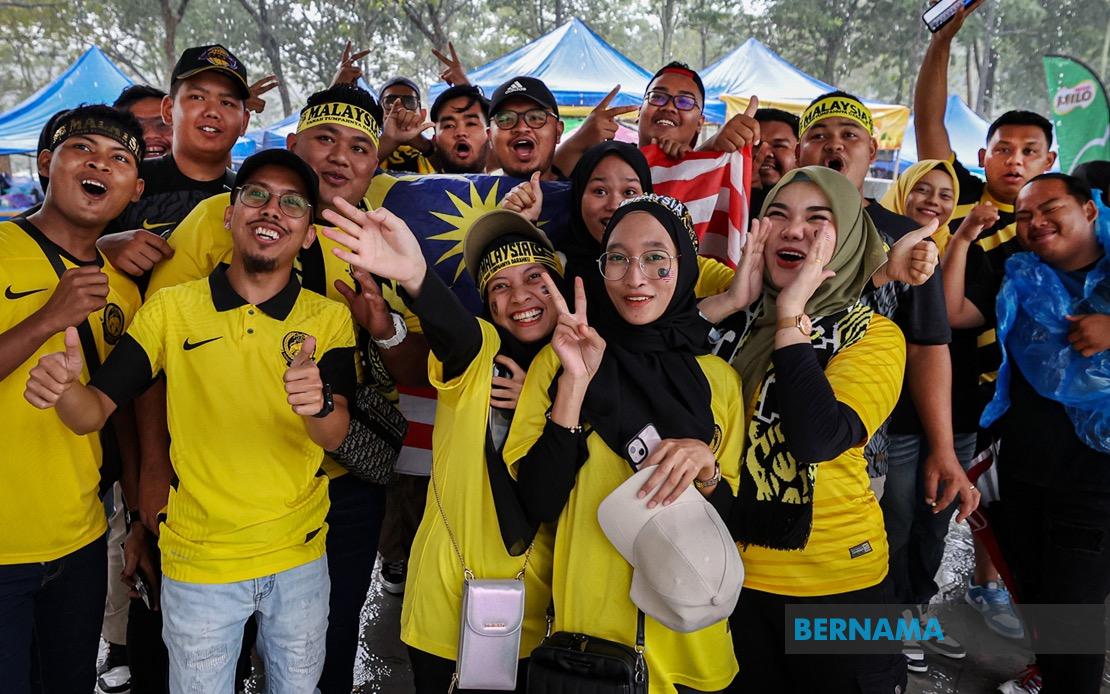 One fan caught in the rain, university student Mohamad Syahin Masrizal, 20, said that he hoped it was a good sign that would bring luck to the home team, led by South Korean coach Kim Pan Gon.
"If this is the weather tonight, both teams will be playing rather slow, but I feel Malaysia will win 2-0, with both goals coming from winger Mohamad Faisal Abdul Halim," he told Bernama.
Marketing executive Ahmad Mustaqim Mustafa, 41, meanwhile, had rushed straight from his office to the stadium to watch the match.
"I didn't even have time to change, it was straight to the stadium, thankfully it didn't rain on the way," he said.
A restaurant worker who wished to be known only as Arbi, 24, decided to spend his hard-earned holiday today to watch the Harimau Malaya team for the second time here, after watching them end Malaysia's 42-year wait to qualify based on merit to the 2023 Asian Cup after beating Bangladesh 4-1 in the qualification rounds in June last year.
"It's a holiday today, so I didn't give it much thought and bought a ticket yesterday. I pray that Malaysia will win 2-1 against Singapore," he added.
Four-time champions Singapore only needs a draw tonight to qualify for the semifinals as they have a one point advantage over Malaysia in Group B standings.
Singapore triumphed over Malaysia 2-1 the last time both teams met each other in a friendly in March last year, handing Pan Gon his first defeat as Malaysia's coach since his appointment in January the same year.
Group B leaders Vietnam will take on Myanmar at My Dinh National Stadium in Hanoi in the other Group B match tonight.
-- BERNAMA