Coach wants Abdul Latif to fly high in Paris, Hangzhou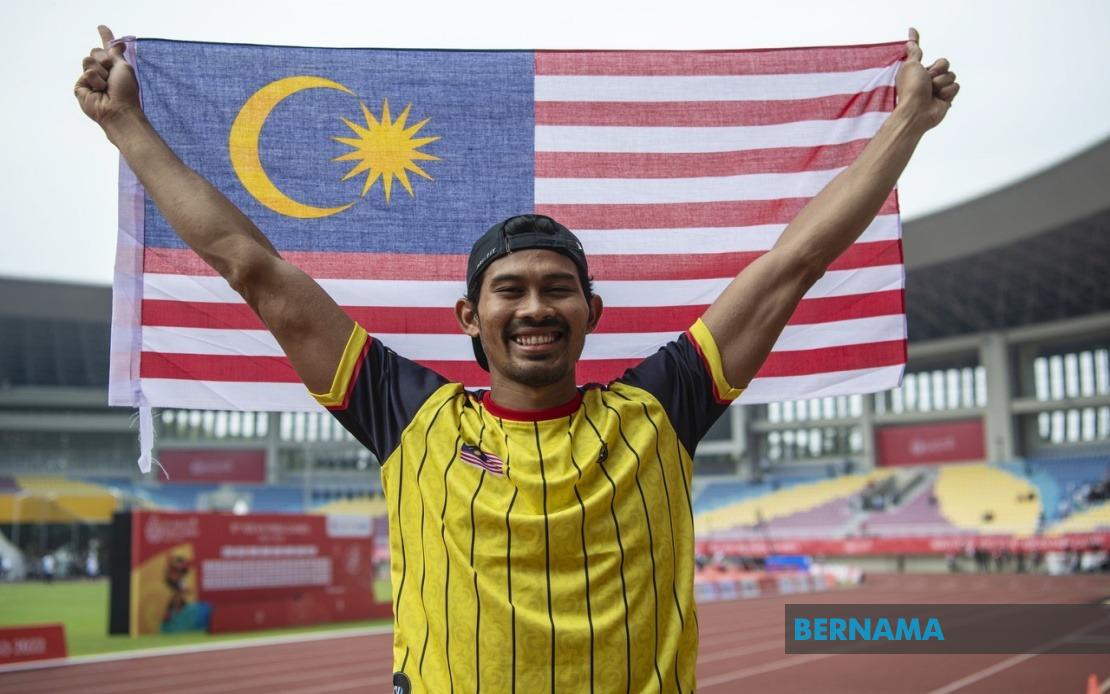 National Para Long Jump Athlete Datuk Abdul Latif Romly waves the Jalur Gemilang after winning the Long Jump (T20) event at the 11th ASEAN Para Games (APG) at Manahan Stadium today.
KUALA LUMPUR, Jan 1 (Bernama) -- The 2023 World Para Athletics Championships in Paris and the 2022 Asian Para Games in Hangzhou, China will be the main targets of national T20 (intellectual impairment) long jump ace Datuk Abdul Latif Romly this year.
His coach Shahrul Amri Suhaimi said he had drawn up plans for Abdul Latif, including undergoing training in Langkawi this month and in Montreuil, Paris in June ahead of the world meet at Stadium Charlety from July 8 to 17.
"There are two championships where we are targeting gold for Abdul Latif - the 2023 World Para Athletics Championships and 2022 Asian Para Games from Oct 22-28," he told Bernama when contacted.
He said the training in Paris was important for Abdul Latif to prepare for the world meet and also qualify to defend his gold medal at the Paralympic Games in Paris from Aug 28 to Sept 8, 2024.
He said the Perlis athlete could not take lightly the challenge posed by the other two medallists from the 2020 Paralympic Games - Athanasios Prodromou of Greece (silver) and Australia's Nicholas Hum (bronze) - who will be his main challengers at the world meet.
However, to avoid putting pressure on Abdul Latif, his coach has declined to set any target for his charge if he is selected to compete with normal athletes in the 2023 SEA Games in Phnom Penh, Cambodia, from May 5 to 17.
"If selected, it will be his second SEA Games outing, following his debut at the Kuala Lumpur edition in 2017 where he came down with diarrhoea and didn't do well," he added.
Abdul Latif, who set the world record of 7.64 m at the 2018 Asian Para Games in Jakarta, only managed to jump 7.34 m at the 2017 SEA Games to finish seventh among 11 athletes.
-- BERNAMA