Nova's touch can produce world-class mixed pairs -- Liu Ying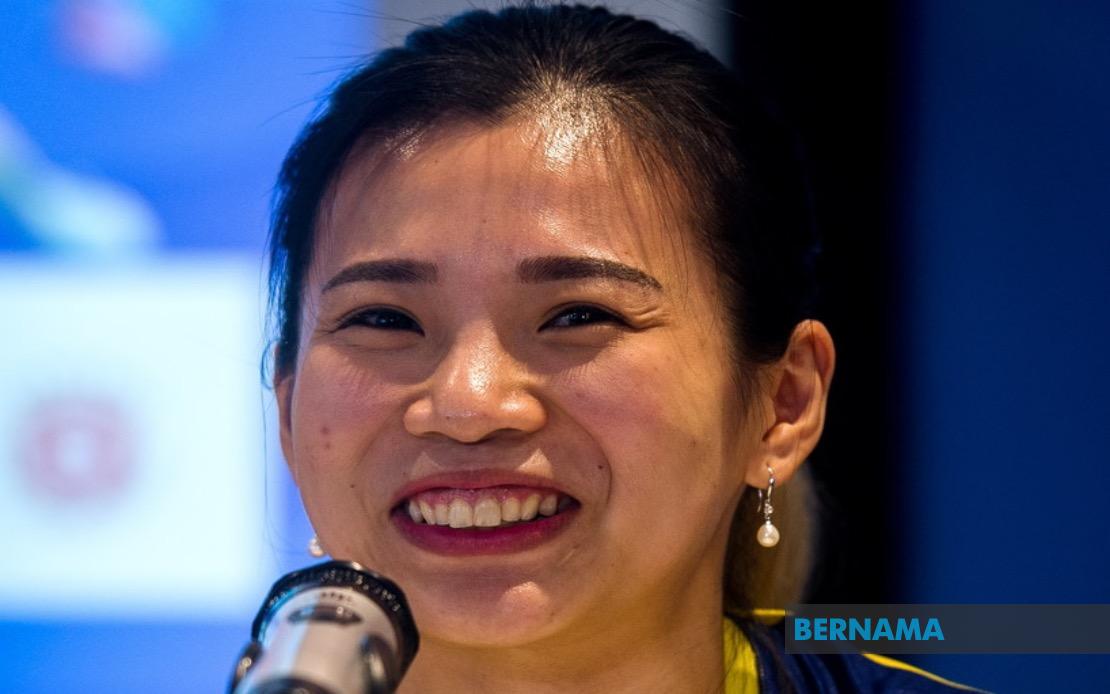 Goh Liu Ying
KUALA LUMPUR, Dec 22 (Bernama) -- Former national mixed doubles player, Goh Liu Ying is optimistic that Nova Widianto, who has been appointed as the new mixed doubles coach at the Badminton Association of Malaysia (BAM), has the extensive experience to boost the performance of the national pairings.
Liu Ying, who is now a professional shuttler, however said that Nova needs to be given enough space to form solid doubles that can give fierce opposition to the world's most reliable pairs in the future.
"We have good players in the national mixed doubles camp, but I want to see what strategy coach Nova will use to challenge the strong opposition from other countries.
"I think the experience of coach Nova, who guided the doubles team in Indonesia before, can benefit our players and if the strategy is right, Malaysia might be able to spring a surprise and win a medal at the 2024 Paris Olympic Games, thus repeating the achievements of Chan Peng Soon and me in Rio 2016 (Olympics)," Liu Ying said when contacted by Bernama today.
Yesterday, BAM announced in a statement that the 45-year-old coach from Indonesia has signed a two-year contract as a mixed doubles coach and will report to doubles coaching director Rexy Mainaky next month.
Nova, a two-time world champion in 2005 and 2007 as well as a silver medallist at the 2008 (Beijing) Olympic Games with his partner Liliyana Natsir, was one of the greatest mixed doubles players at the time.
In the meantime, Liu Ying said she is determined to deliver her best performance for fans in her last appearance at the 2023 Malaysian Open next month, before saying farewell to the world of badminton.
Liu Ying, who refused to put any pressure on herself in the final action at the Badminton World Federation (BWF) World Tour opener for the 2023 season, just wanted to enjoy every moment with Peng Soon on the court.
The Peng Soon-Liu Ying pair is scheduled to play the Indonesian pair of Rehan Naufal Kusharjanto-Lisa Ayu Kusumawati in the first round of the 2023 Malaysian Open at Axiata Arena in Bukit Jalil.
Liu Ying, who announced that she will hang up her racket after the 2023 Malaysia Open early last month, has partnered with Peng Soon for 13 years and left BAM in Dec 2018 to turn professional before ending their partnership late last year.
Since then, Liu Ying has partnered with Ong Yew Sin, Soong Joo Ven and Low Juan Shen while Peng Soon who returned to BAM has been paired with Valeree Siow, Toh Ee Wei and Cheah Yee See.
Peng Soon and Yee See then decided to quit the national team last month.
-- BERNAMA