Para Sukma: No training, no problem as Badrul relies on Youtube to win discus gold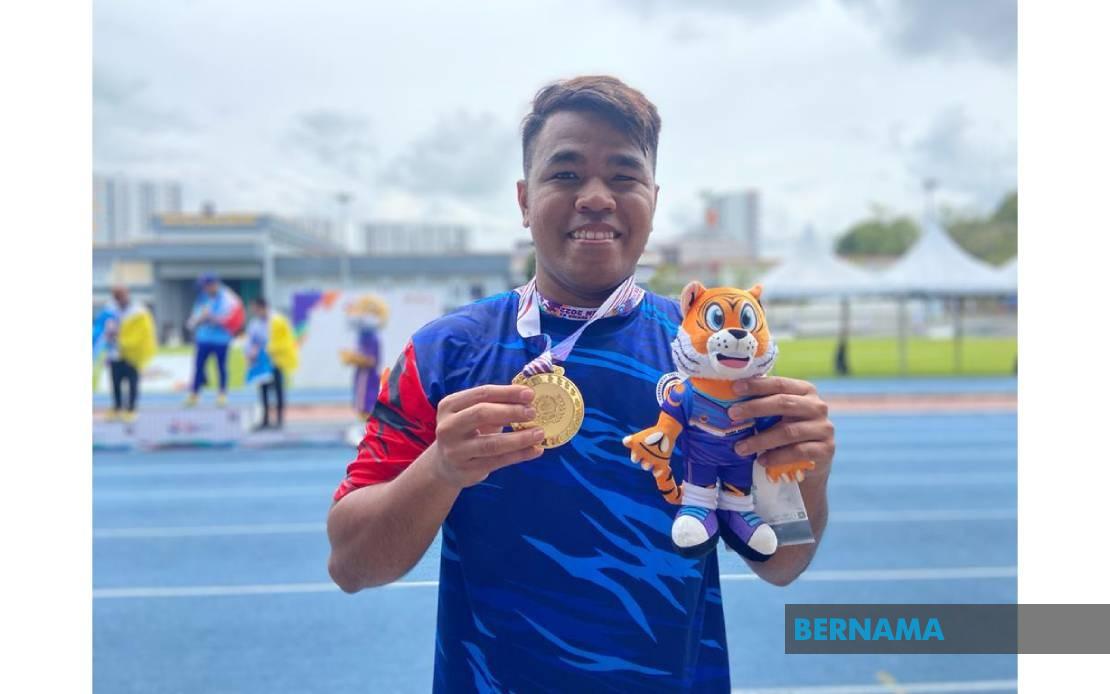 Badrul Hisam Musa
KUALA LUMPUR, Nov 5 (Bernama) -- Johor's Badrul Hisam Musa, who is nearsighted, relied on just YouTube videos to perfect his throwing technique en route to defending the gold medal in the men's discus F12 (vision impairment) category in the Para Malaysia Games (Para Sukma) here today.
Badrul, who has been suffering from nearsightedness since he was five years old due to a high fever, said this was because of his busy career as a full-time salesman in Klang, Selangor.
"No training and no coach at all. I'm usually busy with work from 10 am to 10 pm... no time to hit the gym either.
"I only watched random video clips on YouTube to learn the right throwing technique about a month ago and, today, I just came in and started throwing the discus," he told Bernama after the prize-presentation ceremony.
Badrul hurled the discus to a distance of 27.38 metres (m) for the gold medal while Pahang's Muhammad Zulhaziq Mohd Sallehin (26.05m) and Perak's Muhammad Afiq Hafizi Khairudin (25.05m) took home the silver and bronze medals respectively.
This is the third time that the 29-year-old has bagged the gold medal at the Para Sukma, having triumphed in the 2016 and 2018 editions in Sarawak and Perak respectively.
Badrul, who won the bronze medal at the ASEAN Para Games (APG) 2011 in Indonesia, said the last time he actually trained was a week before heading to Ipoh for the 2018 Para Sukma.
Badrul, also a goalball player, hopes to represent the country in next year's APG in Cambodia in the discus event since the first and last time he competed on the international stage was at the 2011 edition.
"I also play goalball for the national team and won the gold at the ASEAN Para Games 2017 in Kuala Lumpur. However, I haven't taken part in the discus event in the APG for a long time… hopefully, the National Sports Council will list me down for the Cambodia edition," he said.