Ahmad Fizzi proves himself as a worthy successor to 'Dik Wan'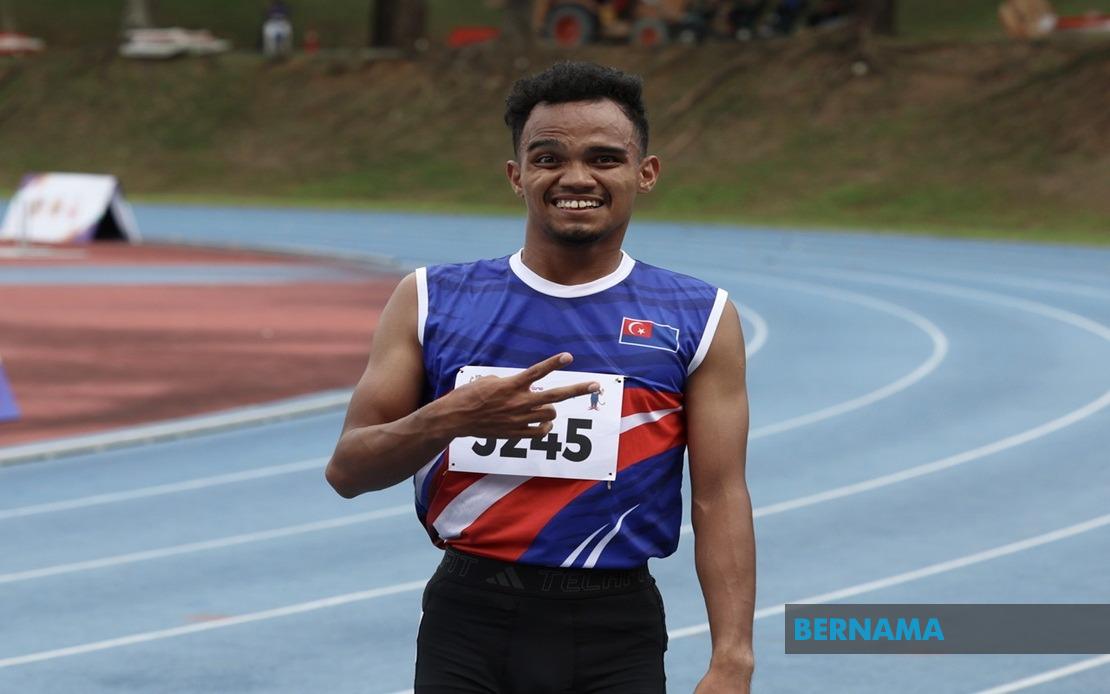 Ahmad Fizzi Rosni
KUALA LUMPUR, Nov 4 (Bernama) -- The disappointment of not winning gold in his debut at the Perak edition of 2018 Para Malaysia Games (Para Sukma) was finally over when Johor athlete Ahmad Fizzi Rosni garnered the gold medal in the 100 meters (m) men's T35/T36 (Cerebral Palsy) event in the current championship at Bukit Jalil Stadium.
The 22-year-old athlete clocked 13.15 seconds (s) to win his first Para Sukma gold after bringing home two silvers and one bronze at the same tournament four years ago.
He who is touted as the successor of national para athletics champion Mohamad Ridzuan Mohamad Puzi or better known as 'Dik Wan', said the achievement also eased his disappointment to perform at the 2020 ASEAN Para Games in the Philippines after it was canceled due to the COVID-19 pandemic.
"This success is a sign that I have tried my best in training," he said, who could not contain his feelings until he cried and had to be calmed down for a while, when met by Bernama here.
He then said: "I am grateful to my mother and father who supported me to get here, my friends who encouraged me and the teachers and coaches who are always caring. My target is the 2023 Cambodia Para ASEAN Games, I want to do the best for mom and dad."
Ahmad Fizzi who is a great fan of Mohamad Ridzuan, was also elated when the 2016 Paralympic champion took time to congratulate him.
In yesterday's final, Ahmad Fizzi was the fastest to cross the finish line, beating Kedah sprinter Mohamad Sobri Ghazali who recorded 13.88s in second place and third place went to Perlis representative Mahfudz Mahzan who recorded 14.85s.
For the record, Mohamad Ridzuan has a personal best time record of 12.06s while the Paralympic record of 11.85s is held by a Chinese athlete, Deng Peicheng at the Tokyo 2020 edition.
-- BERNAMA