Para Sukma: Masseur's switch from athletics to bowling pays off big time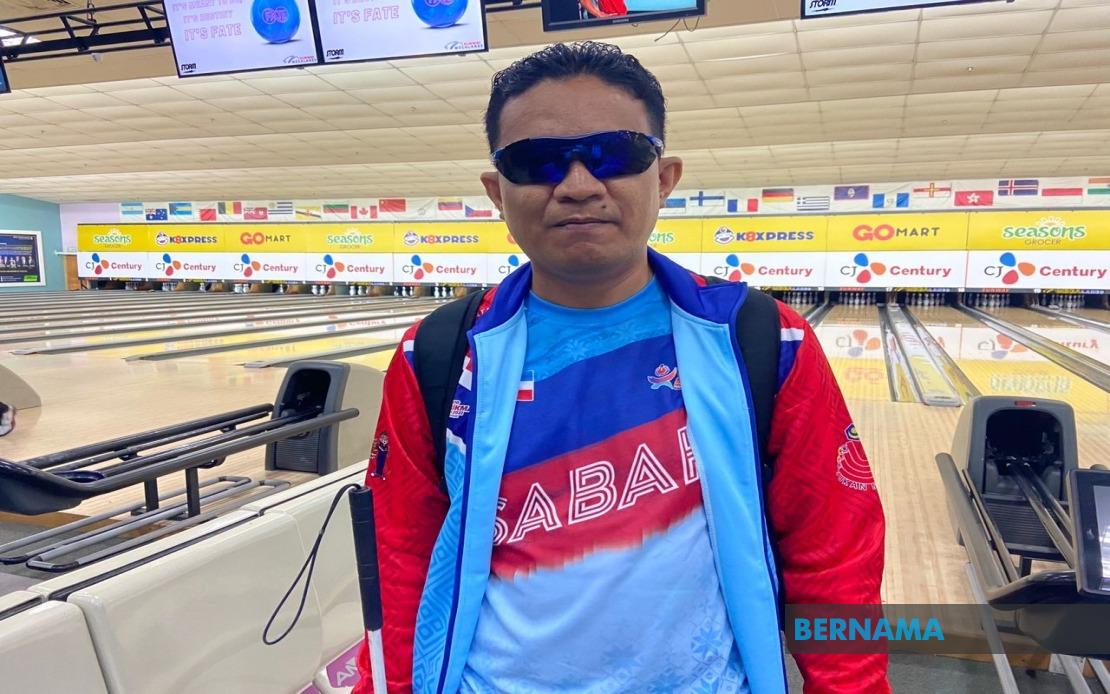 PETALING JAYA, Nov 2 (Bernama) -- Azuan Amir Hassan's foray into para athletics back in 2005 failed to produce the desired results.
The best the 18-year-old 100-metre sprinter could do then was to finish fourth in a local meet.
Realising that athletics was not for him, the 35-year-old masseur from Tawau, Sabah decided to try his luck in para bowling - and the rest, as they say, is history.
Azuan, who is making his third appearance in the Para Malaysia Games (Para Sukma), defended his men's singles TBP1 (visual impairment) gold medal, which he won in the 2018 edition in Perak, on the first day of the Para Sukma 2022 tenpin bowling competition at the Sunway Mega Lanes in Sunway Pyramid here today.
"I switched to bowling in 2013 just for fun when my friends invited me to try it out. Initially, it was difficult to imagine the pin placements but, Alhamdulillah, I managed to overcome it and even went on to contribute medals for the country," he told Bernama.
Besides the two gold medals at the Para Sukma for Sabah, Azuan also won the men's singles gold at the ASEAN Para Games 2015 in Singapore and a bronze medal in men's doubles with Zainol Akmar at the Asian Para Games 2014 in Incheon, South Korea.
Due to the high cost involved in purchasing guide rails, Azuan, who has three children, decided to make one himself from PVC (polyvinyl chloride) to assist athletes like him to stabilise themselves before throwing the ball on the designated lanes.
His coach, 34-year-old Muhamad Aliff Kamarudin, said that besides placing the guide rails on both sides of the bowler, he also has another important task in guiding his charge to determine the direction before releasing the ball.
"The coach must be behind the players to guide them on which pin they should target to bring down. The players have all the pin numbers memorised, they only 'attack' based on our instructions," he said.
Commenting on Azuan's performance today, Muhamad Aliff admitted that the lack of tournaments due to the COVID-19 pandemic affected the player to such an extent that his first three attempts were not very encouraging before he managed to get his rhythm after that to clinch the gold medal.
Azuan knocked down 706 pins to emerge champion while Penang's Mohd Suhairi Abd Kadir (619 pinfalls) and Selangor's Fazlina Mhd (rpt Mhd) Pauzi (600 pinfalls) took home silver and bronze respectively.
Meanwhile, Sarawak made a clean sweep in the men's singles TBP4 (learning impairment) category with Abg Yahya Abg Azhar clinching gold with 1,149 pinfalls, followed by Muhammad Hazim Sazali (1,013 pinfalls) and Muhammad Ridzuan Madzhi (1,002 pinfalls).
-- BERNAMA